HUMAN RESOURCES STRATEGY FOR RESEARCHERS (HRS4R) AND OPEN, TRANSPARENT, AND MERIT BASED RECRUITMENT (OTM-R) AT THE IAC
The Instituto de Astrofísica de Canarias (IAC), welcomes and supports the Recommendation of the European Commission 2005/251/EC of March 11th 2005 on "The European Charter for Researchers" and "The Code of Conduct for the Recruitment of Researchers" adopted by the European Commission. Both documents are nowadays key elements of the European Union policy for making research an attractive career and stimulating economic growth and employment in Europe.
The European Charter for Researchers is a set of general principles and requirements which specifies the roles, responsibilities and entitlements of researchers as well as of employers and/or funding bodies of researchers. It constitutes a framework for researchers, employers and funders which invites them to act responsibly and as professionals within their working environment, and to recognise each other as such.
The Code of Conduct for the recruitment of researchers consists of a set of general principles and requirements that should be followed by employers and/or funders when appointing or recruiting researchers. These principles and requirements are complementary to those outlined in the European Charter for Researchers. Institutions and employers adhering to the Code of Conduct will openly demonstrate their commitment to act in a responsible and respectable way and to provide fair working conditions to researchers, with a clear intention to contribute to the advancement of the European Research Area.
To support the research institutions adopting the Charter and Code principles, the Commission has set out a strengthened procedure through which those institutions interested in including them, could design their Human Resources (HR) Strategy.
During 2017, IAC has made a deep analysis about the "HR Strategy for Researchers" (HRS4R) fostered by the European Commission and its possible implementation at the IAC. HRS4R is a mechanism to support the implementation of the European Charter for Researchers and the Code of Conduct for the Recruitment of Researchers (C&C).
The outcome of that process is a GAP-Analysis and Action Plan for 2018-2019. After this process, the IAC has been awarded the "HR Excellence in Research" logo and recognition by the European Commission. We are now in the Implementation Phase of the Action Plan.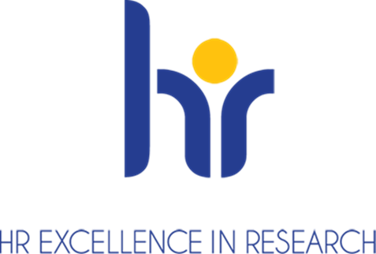 In addition, we have studied the assessment and integration of the recommendations and principles of our OTM-R into our internal recruitment policies.
Using the Report of the Working Group of the Steering Group of Human Resources Management on Open, Transparent and Merit-based Recruitment (OTM-R) of Researchers and the checklist for ensuring the completeness of our analysis and the corresponding policy definition, we have included in our Action Plan, those actions to be undertaken to improve our OTM-R Policy.