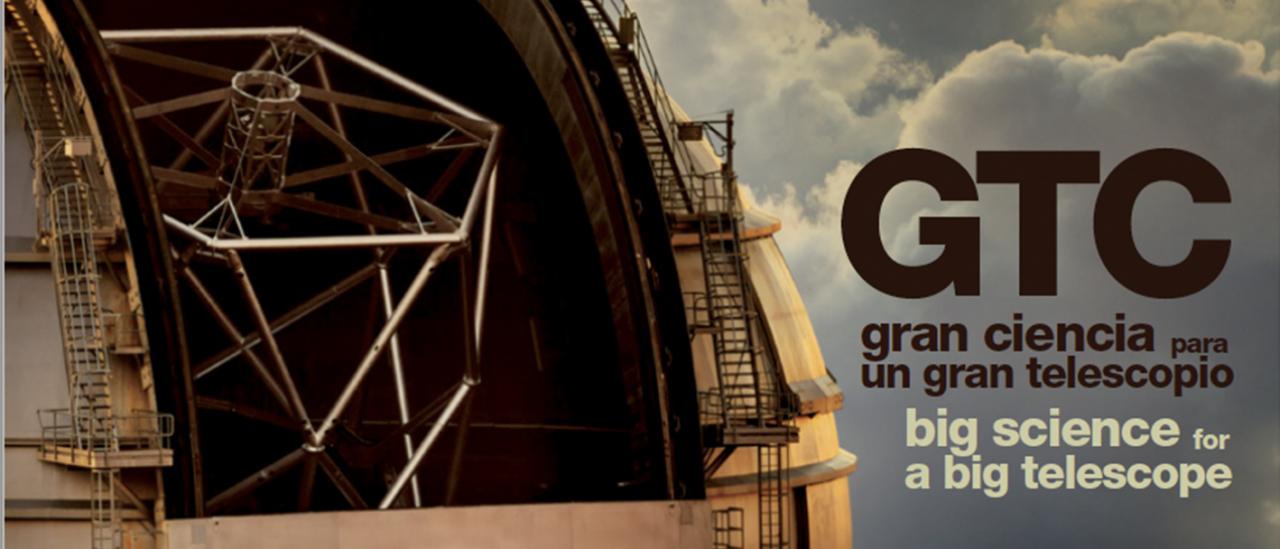 Description
El Gran Telescopio CANARIAS (GTC), con sus 10,4 m de espejo primario segmentado, es uno de los telescopios ópticos-infrarrojos más grandes y avanzados del mundo. Inició su fase de producción científica en el año 2009 y, desde entonces, ha demostrado sus grandes capacidades y su excelente calidad y potencial científico.
Documents
Science GTC 2009-2014: great science for a great telescope
The Gran Telescopio CANARIAS (GTC), with its 10.4 m of segmented primary mirror, is one of the largest and most advanced optical-infrared telescopes in the world. It began its scientific production phase in 2009 and, since then, has demonstrated its great capabilities and its excellent quality and scientific potential.