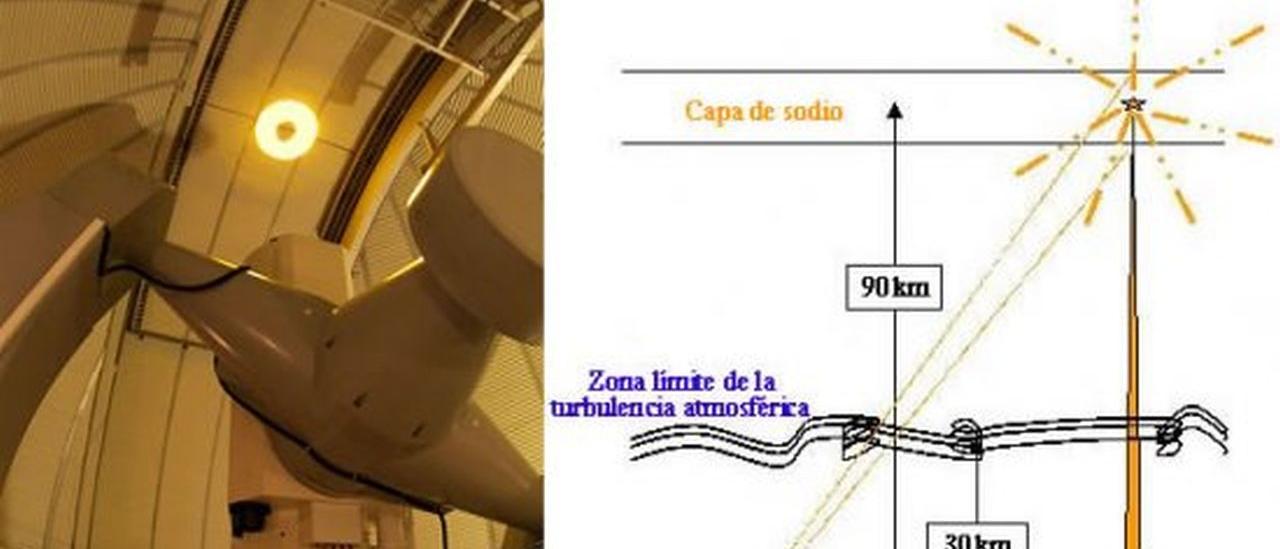 General

Description

The aim of this project is to create laser guide stars with the OGS laser. Artificial laser stars are needed for the adaptive optics systems being developed for all of the large earth telescopes, in order to correct the effect of atmospheric turbulence on the quality of the image. As well as developing instruments the project will characterise the upper layer of the atmosphere over the observatories (80-110 km), the zone in which backscattering, caused by the resonance of sodium and potassium atoms, is produced. The current plans are to: Undertake monthly sodium layer observation campaigns Study methods for increasing the potency of the system and other improvements Conversion to LIDAR (Light Detection And Ranging).
Members
Scientific activity

Related publications

No related publications were found.

Related talks

No related talks were found.

Related conferences

No related conferences were found.
News