Esteban, C.; Romeo Marugan, F.; Fatas Fernandez, L.
Bibliographical reference
ZEPHYRUS-REVISTA DE PREHISTORIA Y ARQUEOLOGIA, Volumen: 84 Páginas: 115-137
Description
Within the actions carried out by the Directorate General of Cultural Heritage of the Government of Aragon in relation to the judicial procedure on the pillage of the Celtiberian city of Aratis (Aranda de Moncayo, Zaragoza), a large area was located with several concentrations of tumular structures in the area of Penas Pasera, previously unpublished. It is a flat and elevated area, at a level similar to the upper part of the city and about 1300 m away. The peculiar morphology of a large tumular structure located at the highest level of this area, and its presumable relationship with the Celtiberian city, motivated its archaeoastronomical study. A detailed analysis has allowed to identify an important quantity of markers and visual landmarks that could be used to indicate and identify the most important dates of the Celtic calendar. This opens the door to various interpretations of the structure and of the large tumular group.
Related projects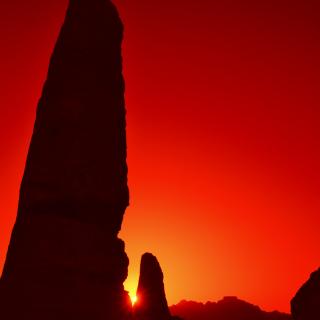 The main objective of this project is to study the importance of astronomy as a fundamental part of human culture and civilization from Paleolithic to the present day. Our interest is mainly devoted to the people of the ancient Mediterranean cultures from the Atlantic to the Middle East, with a special dedication to Spain, its geographical
Juan Antonio
Belmonte Avilés