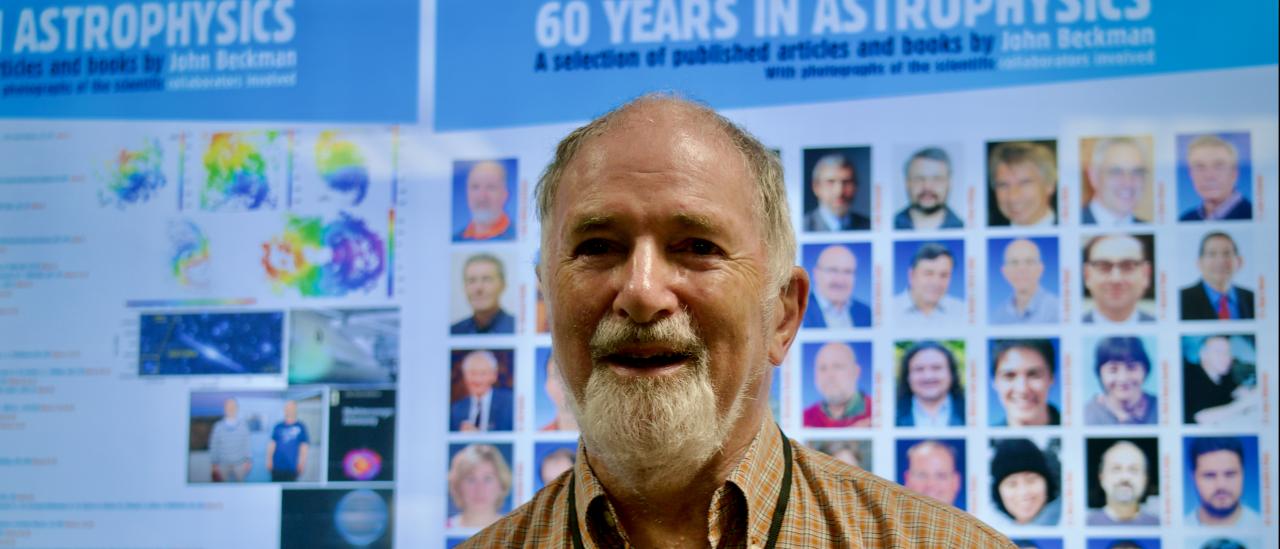 On November 6th and 7th a meeting will be held in the Museum of Science and the Cosmos in La Laguna, to celebrate the dedication to astrophysics during 60 years of John Beckman, Emeritus Research Professor of the IAC.
Among those present will be scientists who have collaborated with him, and some of his doctoral students, who include the present Director of the IAC, Rafael Rebolo López, and the Deputy Director, Casiana Muñoz Tuñón.
John arrived at the Institute in 1984, invited by the Director at that time, Francisco Sanchez Martínez, and the Professor of Astrophysics Carlos Sánchez Magro, to be the first Research Coordinator of the IAC. The initial invitation was for 2 years, but John chose to stay at the Institute, and has participated actively in its growthy, above all its growth in the Research Division.
During the meeting there will be a series of talks on a wide range or research topics in astrophysics, in which John has participated. Among those who will be present, as well as astrophysicists from the IAC and the University of La Laguna, researchers will come from the Peninsula, from California, from Chile, and from Bolivia.
Related news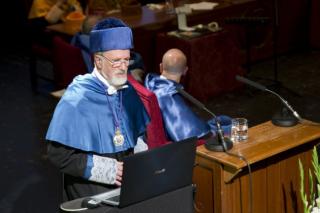 The astrophysicist of the IAC was invested Doctor Honoris Causa of the University of La Laguna this morning