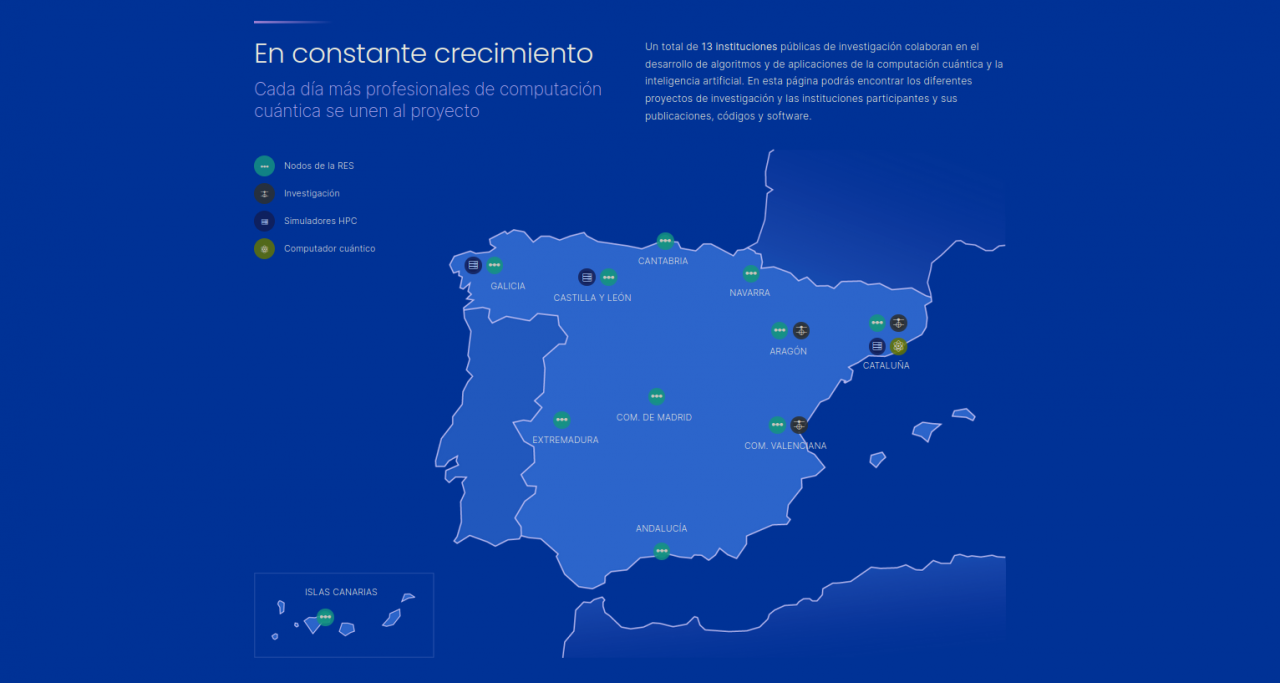 General

Description

The IAC, a member of the Spanish Supercomputing Network (RES), is participating in the Quantum Spain project, which is part of the National Artificial Intelligence Strategy (ENIA).  

The Quantum Spain project is financed by the Recovery, Transformation and Resilience Plan (PRTR) aimed at creating a true quantum ecosystem in Spain, driven by training and specialization in this technology. In turn, the research community, companies and public entities will have access to a quantum computer and to the quantum simulators offered by the ecosystem.  Thus, the first quantum computer in southern Europe will be in Spain.

Each RES center will be staffed with personnel specialized in quantum computing support, who will be trained and specialized in one of the application areas of this technology. For this reason, the IAC is training the engineer Jose Carlos Ruiz Luque (Carlos Luque).
Members
Scientific activity

Related publications

No related publications were found.

Related talks

No related talks were found.

Related conferences

No related conferences were found.
News