Escacena Carrasco, J. L.; Esteban López, C.; Vargas-Vázquez, S.
Bibliographical reference
Description
El Traianeum fue un gran complejo sacro del siglo II d.C. construido por el emperador Adriano en la antigua ciudad de Italica (Santiponce, Sevilla, España), situada en la provincia Baetica. Su nombre actual nace de la hipótesis de que dicho templo estuvo dedicado al culto imperial de Trajano. En este artículo se trabaja con esta interpretación. Los datos sobre su alineación astronómica muestran que la construcción pudo estar orientada hacia el ocaso solar del solsticio de invierno, aunque se accedía al templo por la fachada oriental. Inmediatamente después de este fenómeno astronómico, el mundo romano celebraba el Dies Natalis Solis. Estos datos se ponen en relación simbólica con diversos rasgos del edificio y de los emperadores Trajano y Adriano. Summary The Traianeum was a large sacred complex from the 2nd century AD built by the emperor Hadrian in the ancient city of Italica (Santiponce, Seville, Spain), located in the Baetica province. Its current name comes from the hypothesis that this temple was dedicated to the imperial cult of Trajan. This article works with this interpretation. The data on its astronomical alignment show that the building could be oriented towards the winter solstice sunset, although the temple was accessed through the eastern façade. Immediately after this astronomical phenomenon, the Roman world celebrated the Dies Natalis Solis. These data are put into a symbolic relationship with various features of the building and of the emperors Trajan and Hadrian.
Related projects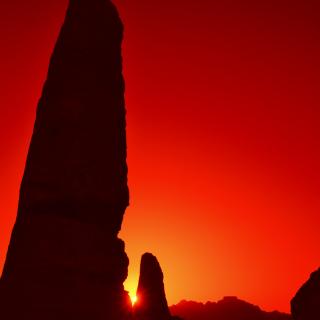 The main objective of this project is to study the importance of astronomy as a fundamental part of human culture and civilization from Paleolithic to the present day. Our interest is mainly devoted to the people of the ancient Mediterranean cultures from the Atlantic to the Middle East, with a special dedication to Spain, its geographical
Juan Antonio
Belmonte Avilés