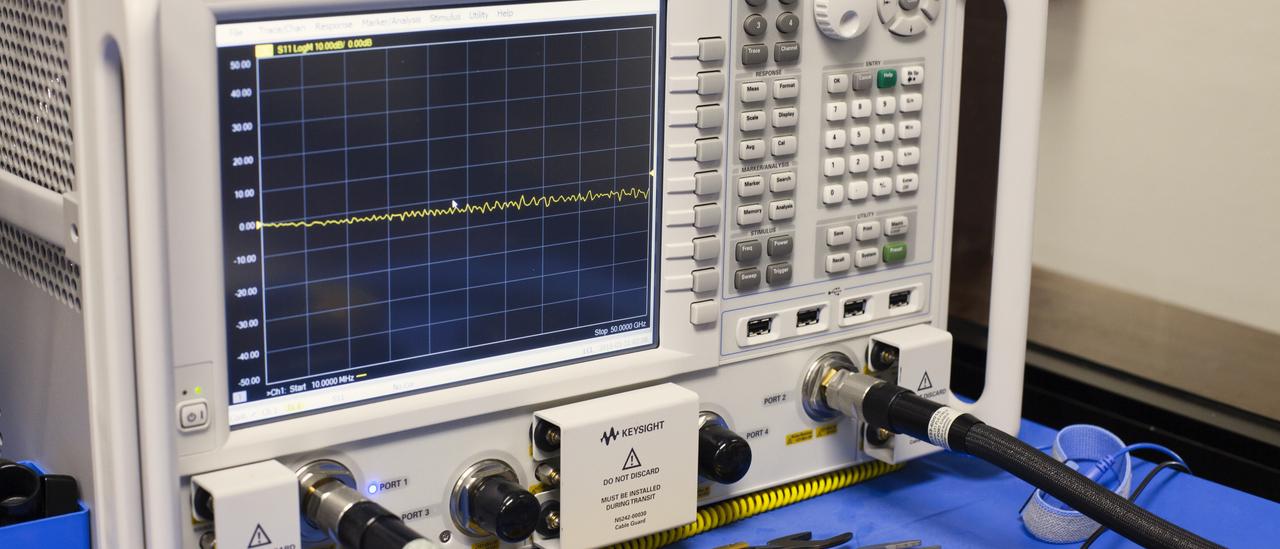 Description
The modern VNA provides a complete electromagnetic analysis of a microwave circuit with one to many ports without the need to make multiple connections and disconnections. A complete quasi-simultaneous S parameter set can be provided for linear and non-linear systems.
This VNA, model PNA-X N5245A, is used during the microwave component development and testing from 0.01 to 50 GHz. Components as varied as Low Noise Amplifiers (LNA), polarisers and feedhorns can all be measured.
If it is combined with an acquisition system then system level tests can be carried out and even far field measurements on all kinds of antenna. This VNA is particularly specialized for LNA measurements and includes the most precise method of measuring noise figure to-date during the S-parameter measurement.
Related Technical facility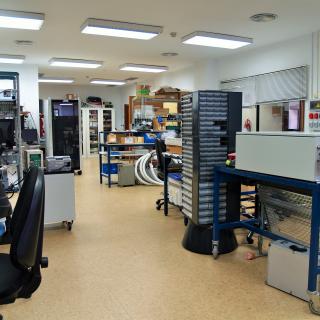 Electronic Design Laboratory
The laboratory has the necessary infrastructures for the development, integration and verification of electronic systems
Luis Fernando
Rodríguez Ramos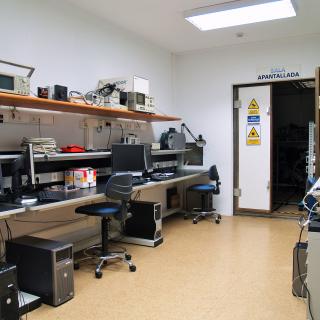 Electromagnetic Compatibility Laboratory
The laboratory is used for carrying out measurement and experiments in an environment completely isolated from external electromagnetic interferences.
Luis Fernando
Rodríguez Ramos
Related Capability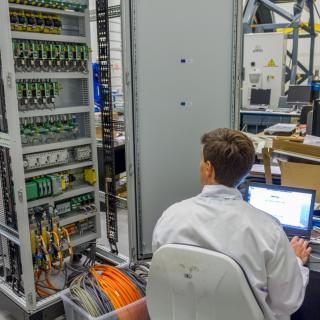 Design, development and manufacture of electronic systems
Within its capacity of building scientific instrumentation, the IAC has extensive experience in the design and development of electronic systems in general and, especially, for astronomical instruments and devices