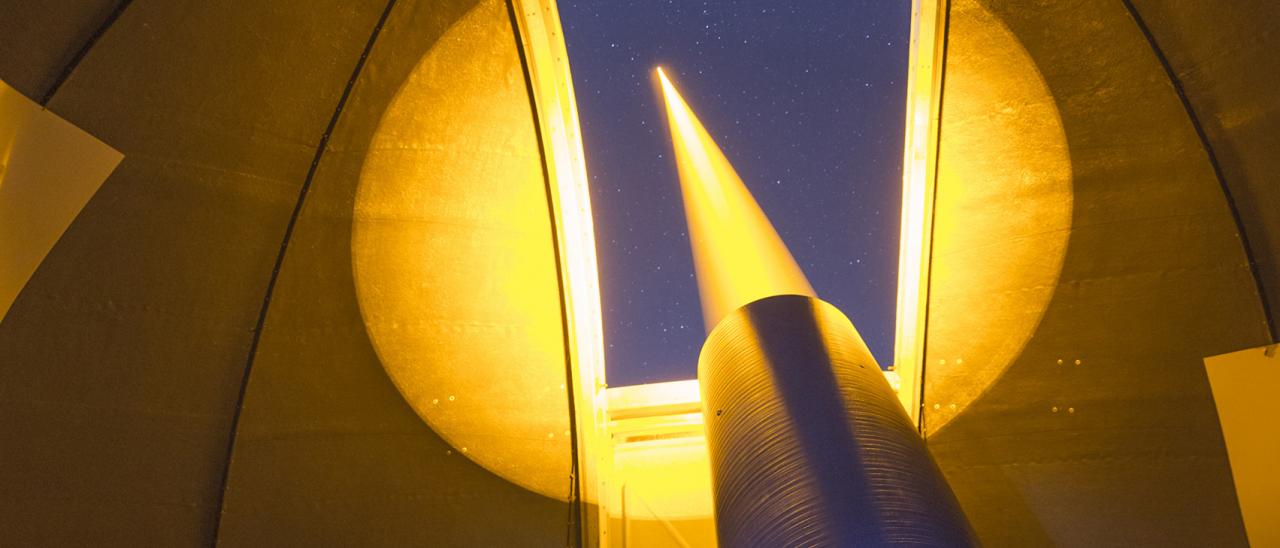 General

Description

The Free Space Optical Communications Group is focused in develop and research of quantum optical communications equipments and implementations,  between buildings, islands or with LEO/GEO satellite. Also exploit Adaptive Optics in quantum optical communications, develop powerful new technologies.  

Our EXPERIENCE is:

- QKD optical ground terminal developments

- Inter-building free space Quantum Communications link

- Performance improvement of free space Quantum Key Distribution with an Adaptive Optic system

- LEO to Ground optical communications link using adaptive optics

- Adaptive Optics experimental platform with laser uplink pre-compensation

 

 

MISSION:

- To develop desing, simulation and prototype of future quantum cryptography and ligthwave communications systems.

- To promote a strong research collaboration with other international partners

 

 

INSTRUMENTATION & LAB COMPONENTS

INSTRUMENTATION

16Ghz / 4 channels / Real time oscilloscope, optical and electrical spectrum analyser, pulse pattern generation, narrow-linewidth tunable lasers, single-photon avalanche photodetectors, high performance superconducting nanowire detectors, demostrators for Quantum Key Distribution.

MODELLING, DESIGN AND SIMULATION

Custom Matlab algorithms for differents scenarios and optical subsystems.

 
Members
Scientific activity

Publications related

No related publications were found.

Talks related

No related talks were found.

Conferences related

No related conferences were found.