Holtzman, J. A.; Hasselquist, Sten; Shetrone, Matthew; Cunha, Katia; Allende Prieto, C.; Anguiano, Borja; Bizyaev, Dmitry; Bovy, Jo; Casey, Andrew; Edvardsson, Bengt et al.
Bibliographical reference
The Astronomical Journal, Volume 156, Issue 3, article id. 125, 24 pp. (2018).
Description
The data and analysis methodology used for the SDSS/APOGEE Data Releases 13 and 14 are described, highlighting differences from the DR12 analysis presented in Holtzman et al. Some improvement in the handling of telluric absorption and persistence is demonstrated. The derivation and calibration of stellar parameters, chemical abundances, and respective uncertainties are described, along with the ranges over which calibration was performed. Some known issues with the public data related to the calibration of the effective temperatures (DR13), surface gravity (DR13 and DR14), and C and N abundances for dwarfs (DR13 and DR14) are highlighted. We discuss how results from a data-driven technique, The Cannon, are included in DR14 and compare those with results from the APOGEE Stellar Parameters and Chemical Abundances Pipeline. We describe how using The Cannon in a mode that restricts the abundance analysis of each element to regions of the spectrum with known features from that element leads to Cannon abundances can lead to significantly different results for some elements than when all regions of the spectrum are used to derive abundances.
Related projects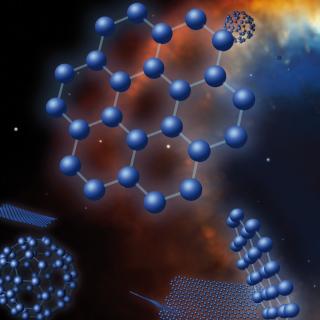 Nucleosynthesis and molecular processes in the late stages of Stellar Evolution
Low- to intermediate-mass (M < 8 solar masses, Ms) stars represent the majority of stars in the Cosmos. They finish their lives on the Asymptotic Giant Branch (AGB) - just before they form planetary nebulae (PNe) - where they experience complex nucleosynthetic and molecular processes. AGB stars are important contributors to the enrichment of the
Domingo Aníbal
García Hernández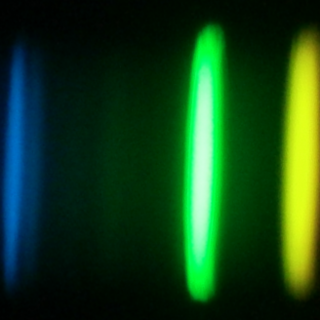 Chemical Abundances in Stars
Stellar spectroscopy allows us to determine the properties and chemical compositions of stars. From this information for stars of different ages in the Milky Way, it is possible to reconstruct the chemical evolution of the Galaxy, as well as the origin of the elements heavier than boron, created mainly in stellar interiors. It is also possible to