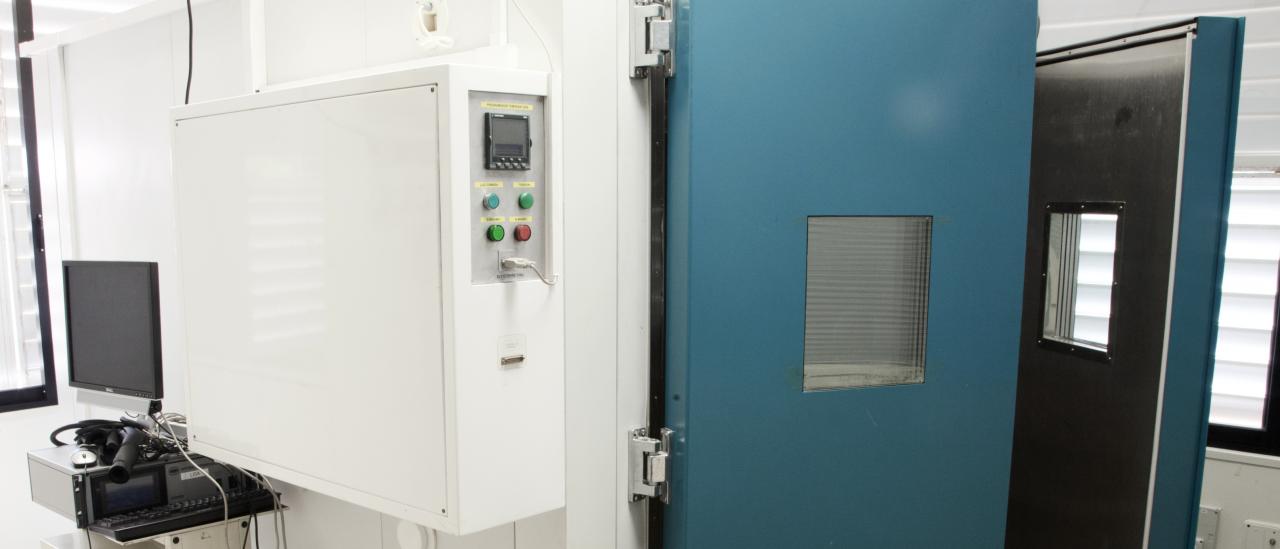 Description
The IAC's climate chamber is a testing infrastructure consisting of an indoor enclosure of 1.89 (height) x 1.89 (width) x 2.20 (depth) m3, where temperature and humidity can be controlled. The temperature range goes from -20 to 75 degrees Celsius and the relative humidity from 15 to 98%. The camera is branded Dycometal model "walk in" CCM 20/8000. This chamber is used for the measurement of the behavior of the components or subsystems that are part of an instrument, against environmental variations. It can be used, for example, to verify the correct functioning of an electronic component or a mechanism under extreme conditions of temperature and humidity, or to calibrate an optical component against the environmental variations it may suffer in a telescope. This infrastructure is managed by the Department of Electronics.
Related Technical facility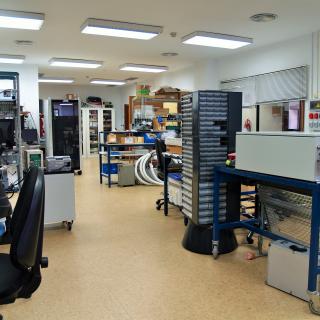 Electronic Design Laboratory
The laboratory has the necessary infrastructures for the development, integration and verification of electronic systems
Óscar Manuel
Tubio Araujo
Luis Fernando
Rodríguez Ramos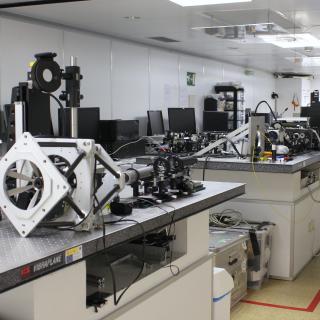 The Optics Laboratory is specialized in the realization of all type of optical measurements, alignment and integration of instruments, prototype tests and characterization of components and optical systems in general.
José Luís
Rasilla Piñeiro