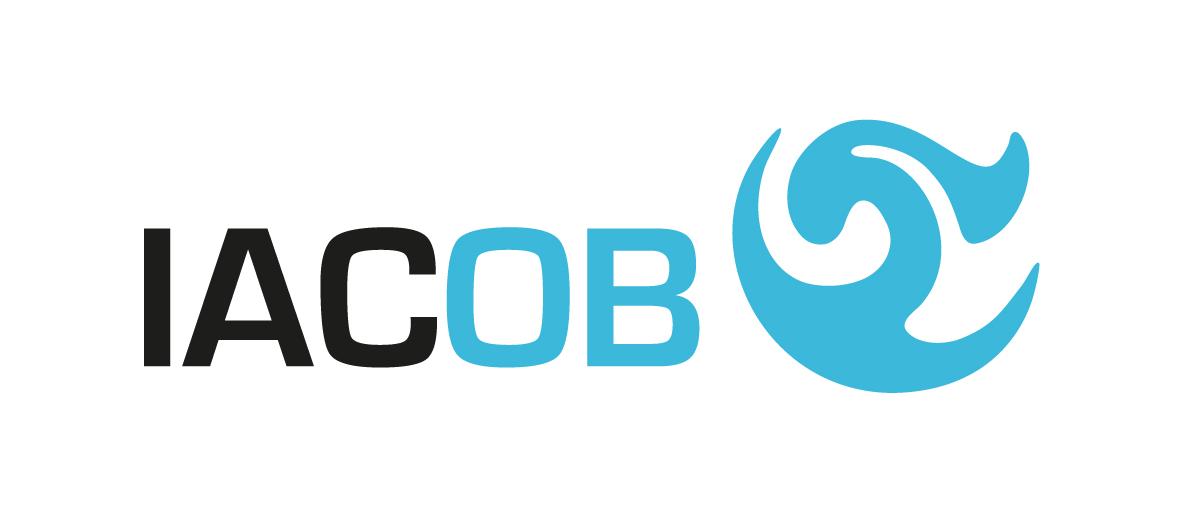 General

Description

IACOB is an ambitious long-term project whose main scientific goal is to provide an unprecedented empirical overview of the main physical properties of Galactic massive O- and B-type stars which can be used as definitive anchor point for our theories of stellar atmospheres, winds, interiors and evolution of massive stars
Members
Scientific activity

Related publications

The massive multiple system HD 64315

Context. The O6 Vn star HD 64315 is believed to belong to the star-forming region known as NGC 2467, but previous distance estimates do not support this association. Moreover, it has been identified as a spectroscopic binary, but existing data support contradictory values for its orbital period. Aims: We explore the multiple nature of this star

Lorenzo, J. et al.

The VLT-FLAMES Tarantula Survey. XXVII. Physical parameters of B-type main-sequence binary systems in the Tarantula nebula

A spectroscopic analysis has been undertaken for the B-type multiple systems (excluding those with supergiant primaries) in the VLT-FLAMES Tarantula Survey (VFTS). Projected rotational velocities, vesini, for the primaries have been estimated using a Fourier Transform technique and confirmed by fitting rotationally broadened profiles. A subset of

Garland, R. et al.

The VLT-FLAMES Tarantula Survey. XXVI. Properties of the O-dwarf population in 30 Doradus

Context. The VLT-FLAMES Tarantula Survey has observed hundreds of O-type stars in the 30 Doradus region of the Large Magellanic Cloud (LMC). Aims: We study the properties of a statistically significant sample of O-type dwarfs in the same star-forming region and test the latest atmospheric and evolutionary models of the early main-sequence phase of

Sabín-Sanjulián, C. et al.

Kepler sheds new and unprecedented light on the variability of a blue supergiant: Gravity waves in the O9.5Iab star HD 188209

Stellar evolution models are most uncertain for evolved massive stars. Asteroseismology based on high-precision uninterrupted space photometry has become a new way to test the outcome of stellar evolution theory and was recently applied to a multitude of stars, but not yet to massive evolved supergiants.Our aim is to detect, analyse and interpret

Aerts, C. et al.

The VLT-FLAMES Tarantula Survey . XXIV. Stellar properties of the O-type giants and supergiants in 30 Doradus

Context. The Tarantula region in the Large Magellanic Cloud (LMC) contains the richest population of spatially resolved massive O-type stars known so far. This unmatched sample offers an opportunity to test models describing their main-sequence evolution and mass-loss properties. Aims: Using ground-based optical spectroscopy obtained in the

Ramírez-Agudelo, O. H. et al.

A study of the effect of rotational mixing on massive stars evolution: surface abundances of Galactic O7-8 giant stars

Context. Massive star evolution remains only partly constrained. In particular, the exact role of rotation has been questioned by puzzling properties of OB stars in the Magellanic Clouds. Aims: Our goal is to study the relation between surface chemical composition and rotational velocity, and to test predictions of evolutionary models including

Martins, F. et al.

The Gaia-ESO Survey: Calibration strategy

The Gaia-ESO survey (GES) is now in its fifth and last year of observations and has produced tens of thousands of high-quality spectra of stars in all Milky Way components. This paper presents the strategy behind the selection of astrophysical calibration targets, ensuring that all GES results on radial velocities, atmospheric parameters, and

Pancino, E. et al.

The deep OB star population in Carina from the VST Photometric Hα Survey (VPHAS+)

Massive OB stars are critical to the ecology of galaxies and yet our knowledge of OB stars in the Milky Way, fainter than V ˜ 12, remains patchy. Data from the VST Photometric Hα Survey (VPHAS+) permit the construction of the first deep catalogues of blue excess-selected OB stars, without neglecting the stellar field. A total of 14 900 candidates

Mohr-Smith, M. et al.

The IACOB project . III. New observational clues to understand macroturbulent broadening in massive O- and B-type stars

Context. The term macroturbulent broadening is commonly used to refer to a certain type of non-rotational broadening affecting the spectral line profiles of O- and B-type stars. It has been proposed to be a spectroscopic signature of the presence of stellar oscillations; however, we still lack a definitive confirmation of this hypothesis. Aims: We

Simón-Díaz, S. et al.

The IACOB project. IV. New predictions for high-degree non-radial mode instability domains in massive stars and their connection with macroturbulent broadening

Context. Asteroseismology is a powerful tool to access the internal structure of stars. Apart from the important impact of theoretical developments, progress in this field has been commonly associated with the analysis of time-resolved observations. Recently, the so-called macroturbulent broadening has been proposed as a complementary and less

Godart, M. et al.

B field in OB stars (BOB): The outstandingly strong magnetic field in the evolved He-strong star CPD -62° 2124

The origin and evolution of magnetism in OB stars is far from being well understood. With approximately 70 magnetic OB stars known, any new object with unusual characteristics may turn out to be a key piece of the puzzle. We report the detection of an exceptionally strong magnetic field in the He-strong B2IV star CPD -62° 2124. Spectropolarimetric

Castro, N. et al.

Open cluster Dolidze 25: Stellar parameters and the metallicity in the Galactic anticentre

Context. The young open cluster Dolidze 25, in the direction of the Galactic anticentre, has been attributed a very low metallicity, with typical abundances between -0.5 and -0.7 dex below solar. Aims: We intend to derive accurate cluster parameters and accurate stellar abundances for some of its members. Methods: We have obtained a large sample of

Negueruela, I. et al.

The little-studied cluster Berkeley 90. II. The foreground ISM

Context. Nearly one century after their discovery, the carrier or carriers of diffuse interstellar bands (DIBs) is/are still unknown and there are few sightlines studied in detail for a large number of DIBs. Aims: We want to study the ISM sightlines toward LS III +46 11 and LS III +46 12, two early-O-type stellar systems, and LS III +46 11 B, a mid

Maíz Apellániz, J. et al.

B fields in OB stars (BOB). Detection of a strong magnetic field in the O9.7 V star HD 54879

The number of magnetic stars detected among massive stars is small; nevertheless, the role played by the magnetic field in stellar evolution cannot be disregarded. Links between line profile variability, enhancements/depletions of surface chemical abundances, and magnetic fields have been identified for low-mass B-stars, but for the O-type domain

Castro, N. et al.

Observational Consequences of Turbulent Pressure in the Envelopes of Massive Stars

The major mass fraction of the envelope of hot luminous stars is radiatively stable. However, the partial ionization of hydrogen, helium, and iron gives rise to extended sub-surface convection zones in all of them. In this work, we investigate the effect of the pressure induced by the turbulent motion in these zones based on the mixing-length

Grassitelli, L. et al.

The little-studied cluster Berkeley 90. I. LS III +46 11: a very massive O3.5 If* + O3.5 If* binary

Context. It appears that most (if not all) massive stars are born in multiple systems. At the same time, the most massive binaries are hard to find owing to their low numbers throughout the Galaxy and the implied large distances and extinctions. Aims: We want to study LS III +46 11, identified in this paper as a very massive binary; another nearby

Lorenzo, J. et al.

Surface abundances of ON stars

Context. Massive stars burn hydrogen through the CNO cycle during most of their evolution. When mixing is efficient or when mass transfer in binary systems occurs, chemically processed material is observed at the surface of O and B stars. Aims: ON stars show stronger lines of nitrogen than morphologically normal counterparts. Whether this

Martins, F. et al.

Orbital and Physical Properties of the σ Ori Aa, Ab, B Triple System

We provide a complete characterization of the astrophysical properties of the σ Ori Aa, Ab, B hierarchical triple system and an improved set of orbital parameters for the highly eccentric σ Ori Aa, Ab spectroscopic binary. We compiled a spectroscopic data set comprising 90 high-resolution spectra covering a total time span of 1963 days. We applied

Simón-Díaz, S. et al.

B fields in OB stars (BOB): on the detection of weak magnetic fields in the two early B-type stars β CMa and ɛ CMa. Possible lack of a "magnetic desert" in massive stars

Only a small fraction of massive stars seem to host a measurable structured magnetic field, whose origin is still unknown and whose implications for stellar evolution still need to be assessed. Within the context of the "B fields in OB stars (BOB)" collaboration, we used the HARPSpol spectropolarimeter to observe the early B-type stars β CMa (HD

Fossati, L. et al.

MY Camelopardalis, a very massive merger progenitor

Context. The early-type binary MY Cam belongs to the young open cluster Alicante 1, embedded in Cam OB3. Aims: MY Cam consists of two early-O type main-sequence stars and shows a photometric modulation suggesting an orbital period slightly above one day. We intend to confirm this orbital period and derive orbital and stellar parameters. Methods

Lorenzo, J. et al.

Related talks

No related talks were found.

Related conferences

No related conferences were found.
News