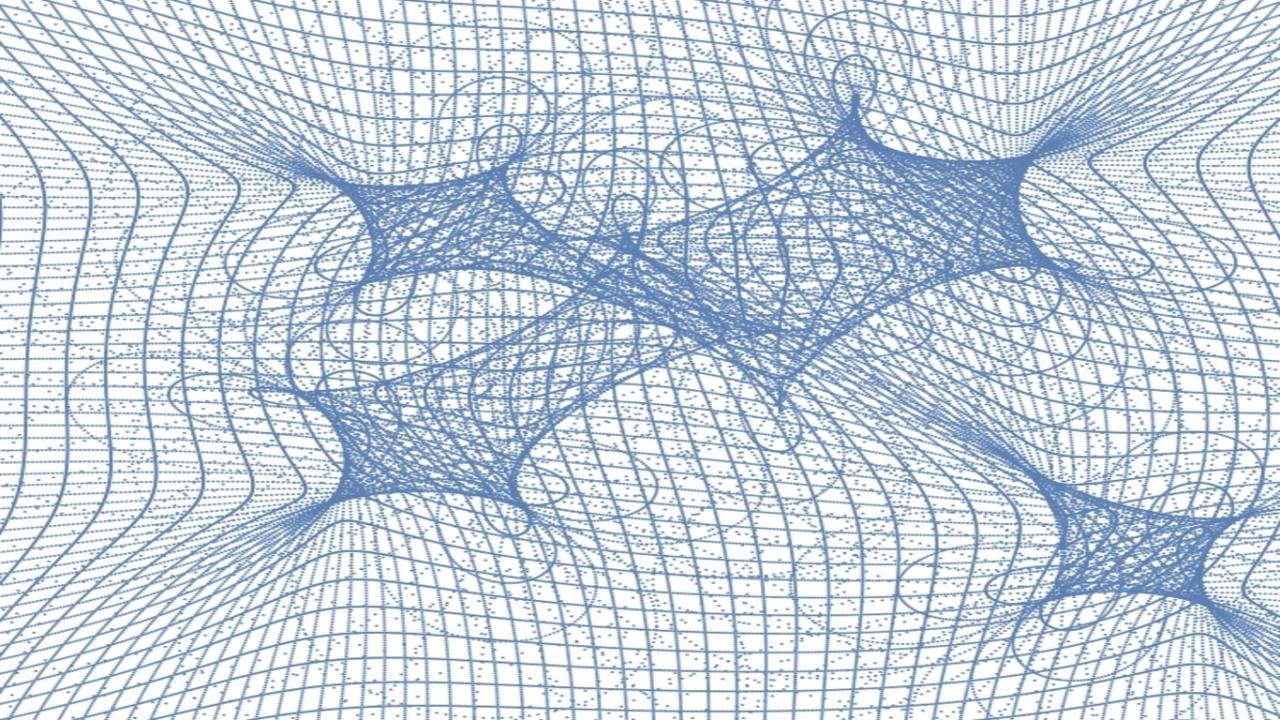 General data

Description

Introduction

Gravitational lenses are a powerful tool for Astrophysics and Cosmology. The goals of this project are: i) to obtain a robust determination of the Hubble constant from the time delay measured between the images of a lensed quasar; ii) to study the individual and statistical properties of dark matter condensations in lens galaxies from microlensing on the images of lensed quasars; iii) to study the unresolved structure of quasars (broad and narrow emission line and continuum emission regions) from induced variations by microlensing in the photometry of the lensed quasar images as well as in the profile of their emission lines; iv) to study the variation of dust extinction properties with redshift from the determination of extinction curves in lens galaxies; (v) to develop new numerical and statistical methods to study microlensing and (vi) to detect exoplanets through gravitational microlensing.
Members of the project
Highlights and results

We have introduced a new method to measure the masses of the supermassive black holes of the quasars based on the gravitational redshift of the ultraviolet lines of the iron (UV Fe III). The calculated masses are in agreement with the estimates obtained using the virial theorem.
Scientific activity

Publications related

Measuring Microlensing Using Spectra of Multiply Lensed Quasars

We report on a program of spectroscopic observations of gravitationally lensed QSOs with multiple images. We seek to establish whether microlensing is occurring in each QSO image using only single-epoch observations. We calculate flux ratios for the cores of emission lines in image pairs to set a baseline for no microlensing. The offset of the

Motta, V. et al.

Testing Newtonian gravity in the low acceleration regime with globular clusters: the case of ω Centauri revisited

Context. Stellar kinematics in the external regions of globular clusters can be used to probe the validity of Newton's law in the low acceleration regimes without the complication of non-baryonic dark matter. Indeed, in contrast to the case of galaxies, in globular clusters a systematic deviation of the velocity dispersion profile from the expected

Scarpa, R. et al.

Photometric Decomposition of Mergers in Disk Galaxies

Several observational studies and numerical simulations suggest that mergers must contribute to the evolution of galaxies; however, the role that they play is not yet fully understood. In this paper we study a sample of 52 double nucleus disk galaxies that are considered as candidates for a minor merger event. The luminosity of each of the nuclei

Mezcua, M. et al.

Talks related

No related talks were found.

Conferences related

No related conferences were found.