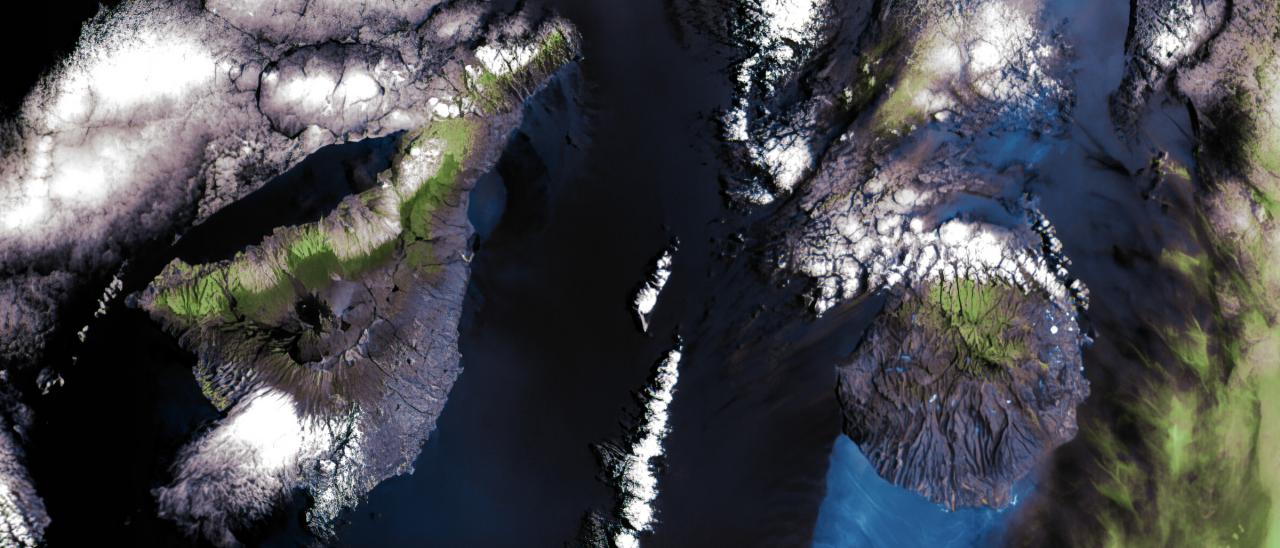 General

Description

IACTEC-Space is the project within IACTEC that drives innovation and development related to the use of small satellite payloads and satellite instrumentation.

The IACTEC-Space team has successfully completed the development of two compact high-resolution cameras for Earth observation: DRAGO-1 and DRAGO-2. These cameras operate in the short wave infrared (SWIR) wavelength range, between 1.0 and 1.7 microns. DRAGO-1 has a field of view of 190 km and a resolution of 300 m per pixel, for an orbit of 500 km. On the other hand, DRAGO-2 has a smaller field of view, of 32 km, but a higher resolution: 50 m per pixel, for the same orbit. Therefore, these two cameras are complementary in field of view and resolution, and among their possible uses are fire monitoring, volcanic activity monitoring, oil spills detection, desertification analysis, water stress monitoring in crops, etc.

Image of DRAGO-1. Credit: IACTEC.

Image of DRAGO-2. Credit: IACTEC.

 

After the success of DRAGO-1 and DRAGO-2, the team is working on the development of a new instrument for Earth observation: VINIS. In this case, this is a much more sophisticated instrument, which will combine observations in the visible and infrared wavelengths. It will also have a much higher resolution, of 5 m per pixel, which will allow the observation of the Earth's surface with a very high level of detail.

Design image of VINIS. Credit: IACTEC.

In addition to these instruments, the IACTEC-Space team is working on two own space projects. On one hand, the launch of ALISIO-1, the first Canary Islands satellite for Earth observations, which will host a DRAGO-2 camera and a laser optical communications module for the transmission of data to the ground. And, on the other hand, the development of IACSAT-1, the first space astronomical observatory of the Instituto de Astrofísica de Canarias, which will be used for the confirmation of new Earth-like exoplanets and the study and monitorization of near-Earth asteroids.

Artist's impression of the orbit of IACSAT-1. Credit: IACTEC.

 

 
Members
Results

DRAGO imagery

Wild-fire monitoring

Fires in July 2021 in British Columbia (Canada). Top: Sentinel-2 visible composition. Bottom: image obtained by combining the two DRAGO-1 observation bands in SWIR, where burned regions can be clearly outlined, with no smoke traces in the image.

Volcano eruption control

Volcano eruption in La Palma (Canary Islands, Spain) on September 2021. Top: Picture taken with a conventional visible camera from ground. Bottom: SWIR image taken with DRAGO-1 from ground at the same time, superposed on the visible image, so that we can see very clearly its capacity to penetrate clouds of particles such as those emitted by a volcano.

Wide-field mapping

False-color representation of the images taken by DRAGO-1 while pointing to the Canary Islands (Spain) on August 2021. Each image taken by DRAGO-1 is 200 km wide, so this 500 km wide composition corresponds to three passes on three distinct days.

Desertification monitoring

Dubai and Abu Dhabi (United Arab Emirates), as seen by DRAGO-1 on September 2021 through its SWIR-1 channel (1100 nm). Notable features like the Palm Islands are easily recognizable, as well as roads, ports or solar farms, among others.
Scientific activity

Related publications

DRAGO: Un pequeño instrumento, un gran camino

El pasado 24 de enero tuvo lugar la puesta en órbita de DRAGO (Demonstrator for Remote Analysis of Ground Observations), el primer instrumento desarrollado por IACTEC-Espacio. Semanas después llegaban sus primeras imágenes infrarrojas de la Tierra, con una calidad a la altura de las expectativas más optimistas. DRAGO es el resultado de cuatro años

A. Oscoz et al.

From science to industry, technology transference with CubeSats

The Instituto de Astrofísica de Canarias (IAC) has as main objective to promote and carry out all types of research in astrophysics and its related fields. This mission means that the IAC has been involved in instrumental developments for both ground-based and space observations for decades. This accumulated experience led the IAC to launch an

I. Bustamante et al.

Related talks

No related talks were found.

Related conferences

No related conferences were found.
News
Capability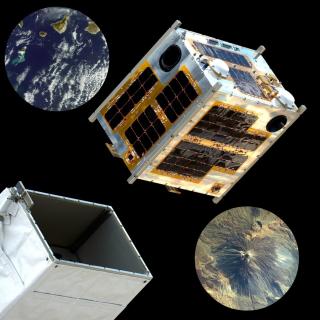 Design and development of satellite payloads
Taking advantage of the accumulated experience of optomechanical and optoelectronic instrumentation design in extreme environments and in space, the IAC through IACTec designs and constructs payloads for observing the earth from satellites in low orbits.