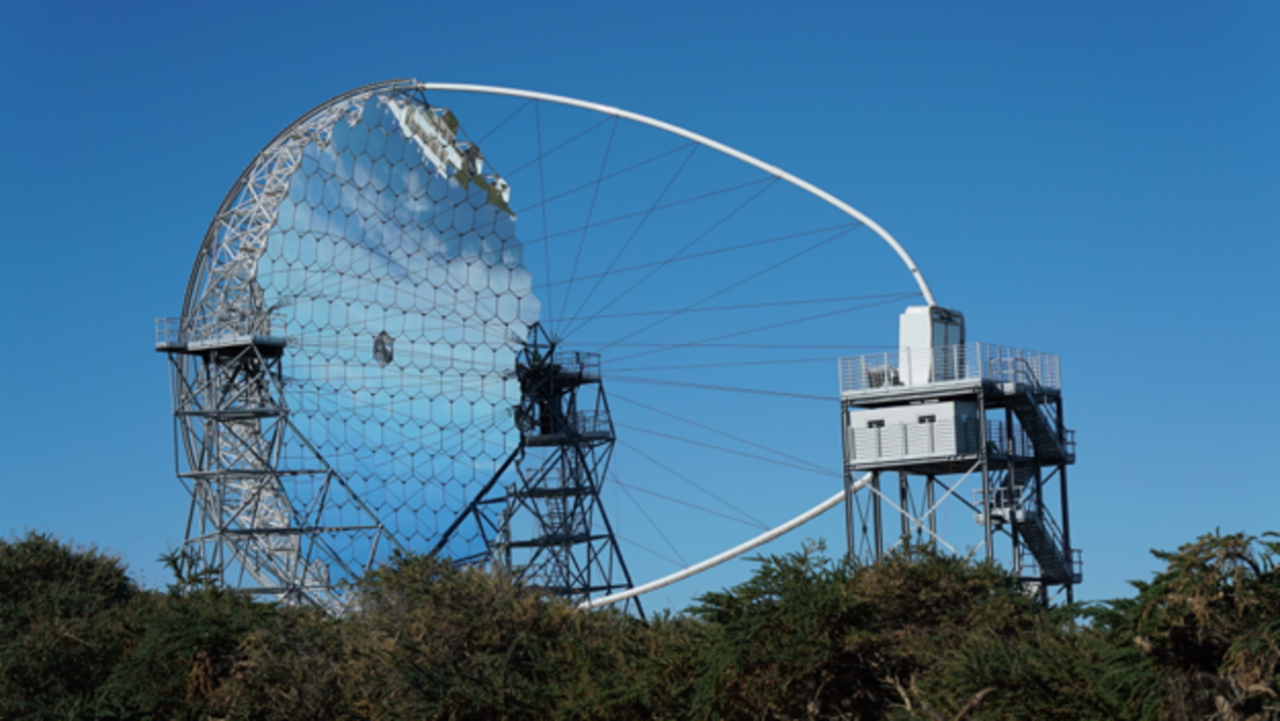 General data

Description

The MAGIC Collaboration is integrated by 20 research institutes and university departments from Armenia, Bulgaria, Finland, Germany, Italy, Poland, Spain, Switzerland and USA. The collaboration comprises two 17m diameter telescopes, located at the Roque de los Muchachos Observatory, designed to measure the Cherenkov radiation associated with atmospheric showers from very high-energy gamma rays.

CTA is a major international collaboration for building two large Cherenkov observatories at North and South Hemispheres. Roque de los Muchachos Observatory in La Palma has been selected to host the Northern observatory. The first large size telescope was inaugurated in October 2018, and we are presently building the other three.
Members of the project
Highlights and results

Inauguration of the first large-size telescope of CTA (LST-1) at the Observatorio del Roque de Los Muchachos

Detection of a neutrino generated in a blazar with MAGIC, IcCube and Fermi-LAT

Discovery of the binary systemPSR J2032+4127/MT91 213 emitting in VHE gamma rays.
Scientific activity

Publications related

MAGIC observations and multifrequency properties of the flat spectrum radio quasar 3C 279 in 2011

Aims: We study the multifrequency emission and spectral properties of the quasar3C 279 aimed at identifying the radiation processes taking place in the source. Methods: We observed 3C 279 in very-high-energy (VHE, E> 100 GeV) γ-rays, with the MAGIC telescopes during 2011, for the first time in stereoscopic mode. We combined these measurements with

Sitarek, J. et al.

Discovery of very high energy γ-ray emission from the blazar 1ES 0033+595 by the MAGIC telescopes

The number of known very high energy (VHE) blazars is ˜50, which is very small in comparison to the number of blazars detected in other frequencies. This situation is a handicap for population studies of blazars, which emit about half of their luminosity in the γ-ray domain. Moreover, VHE blazars, if distant, allow for the study of the environment

Aleksić, J. et al.

Probing the very high energy γ-ray spectral curvature in the blazar PG 1553+113 with the MAGIC telescopes

PG 1553+113 is a very high energy (VHE, E > 100 GeV) γ-ray emitter classified as a BL Lac object. Its redshift is constrained by intergalactic absorption lines in the range 0.4

Aleksić, J. et al.

Talks related

No related talks were found.

Conferences related

No related conferences were found.