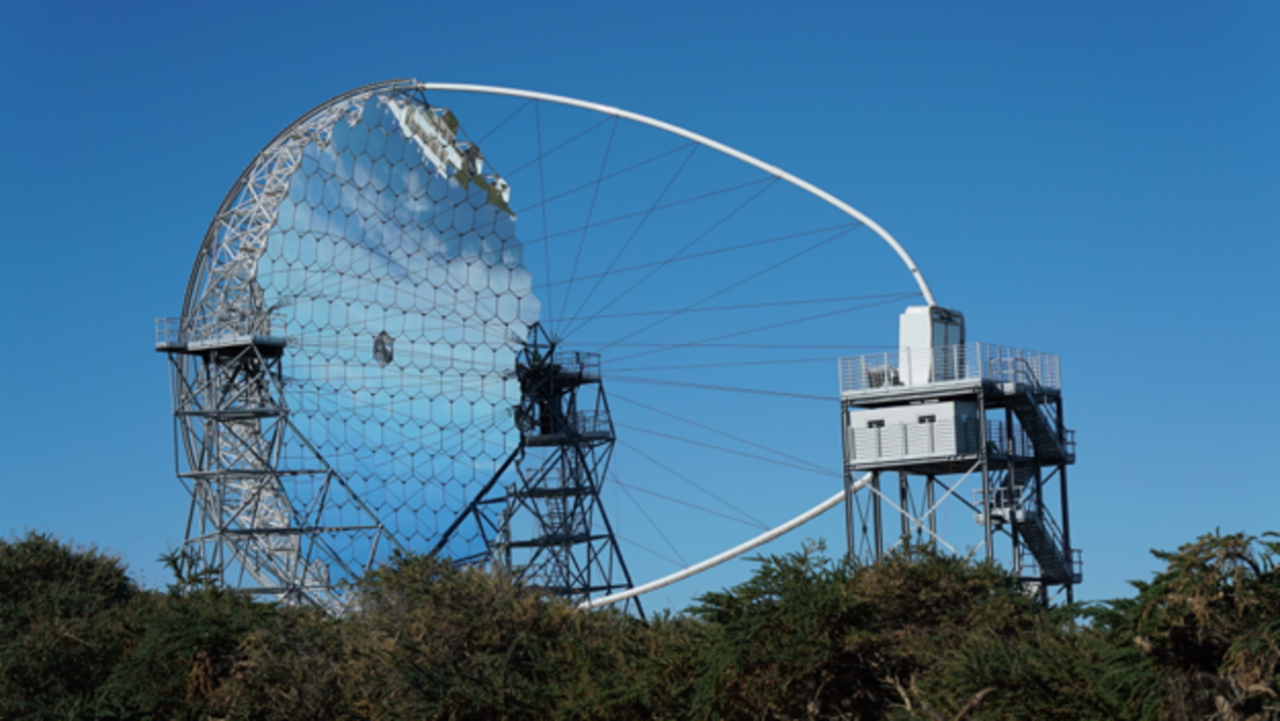 General

Description

The MAGIC Collaboration is integrated by 20 research institutes and university departments from Armenia, Bulgaria, Finland, Germany, Italy, Poland, Spain, Switzerland and USA. The collaboration comprises two 17m diameter telescopes, located at the Roque de los Muchachos Observatory, designed to measure the Cherenkov radiation associated with atmospheric showers from very high-energy gamma rays.

CTA is a major international collaboration for building two large Cherenkov observatories at North and South Hemispheres. Roque de los Muchachos Observatory in La Palma has been selected to host the Northern observatory. The first large size telescope was inaugurated in October 2018, and we are presently building the other three.
Members
Results

Inauguration of the first large-size telescope of CTA (LST-1) at the Observatorio del Roque de Los Muchachos

Detection of a neutrino generated in a blazar with MAGIC, IcCube and Fermi-LAT

Discovery of the binary systemPSR J2032+4127/MT91 213 emitting in VHE gamma rays.
Scientific activity
News

Related news

ASTRI telescopes at the Teide Observatory: an example of environmental integration

MAGIC Telescope System detects energetic nuclear blast from vampire star

The Gran Telescopio Canarias finds the farthest black hole that belongs to a rare family of galaxies